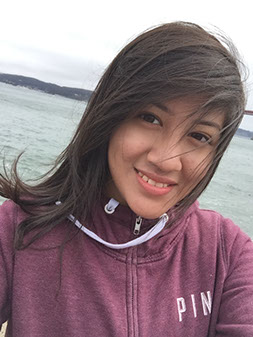 Gordon Faber Scholarship Recipient 2015
Huitzil Zamudio-Velazquez, a graduate from Liberty High School, is the recipient of the $2,500 2015 Gordon Faber Scholarship for healthcare education. Zamudio-Velazquez was selected through a competitive application and interview process from among finalists representing each of Hillsboro's public high schools. She will attend University of Portland in the fall to pursue a nursing degree.
"My passion is taking care of people. After College my plan is work in a community hospital or clinic to care for those with limited resources. Once I have gained enough experience, my goal is to work with Doctors Without Borders providing care and hope to people in need throughout the world. I am grateful to have earned the honor of receiving the 2015 Gordon Faber Scholarship and am committed to my goal of ensuring all people have accesses to basic health care," said Zamudio-Velazquez.
Zamudio-Velazquez devoted her time to advanced studies, extra-curricular activities and volunteer work in spite of adversities encountered in her home life. Her mother credits Huitzil for keeping the family functioning and putting aside her own needs to care for others while also excelling academically with a 4.00 GPA and recipient of many scholastic honors including selection to the National Honor Society. Zamudio-Velazquez credits her participation in sports, academic clubs and volunteerism for providing her with leadership, organization and time management skills that will help her succeed in college and a real life career.
"Zamudio-Velazquez' commitment to health care was exemplary and her demonstrated success in school, extra-curricular pursuits and volunteerism, all while tending to the needs of her family, distinguished her among the candidates this year," said Funda Kelsay, HCF Board member and member of the HCF Scholarship Committee.
The Gordon Faber Scholarship was established in 2001 in recognition of former Hillsboro Mayor Gordon Faber's service to the community. The scholarship fund and program is managed by HCF that supports organizations and programs to enhance the quality of life in greater Hillsboro.
© Hillsboro Community Foundation | All Rights Reserved | 2023