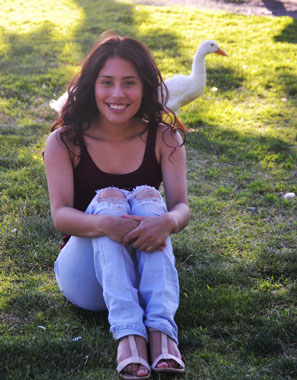 Gordon Faber Scholarship Recipient 2018
Analeea Chaves, a graduate from Century High School, is the recipient of the $1,500 2017 Gordon Faber Scholarship for healthcare education. Analeea was selected through a competitive application and interview process from among finalists representing each of Hillsboro's public high schools. She will attend Portland Community College and plans to pursue a degree in nursing.
"I chose the nursing field because I am completely captivated by the anatomy and physiology of the human body. I am devoted and engaged in learning more to become a professional in the medical field", said Analeea Chaves.
Throughout high school, Analeea achieved an impressive GPA while also performing at a high level in sports earning her a Scholar Athlete Award for three years in a row. She also actively participated in the Health Science Club, Advancement Via Individual Determination (AVID) program, and the National Honors Society.
The Gordon Faber Scholarship was established in 2001 in recognition of former Hillsboro Mayor Gordon Faber's service to the community. The scholarship fund and program is managed by HCF that supports organizations and programs to enhance the quality of life in greater Hillsboro.
© Hillsboro Community Foundation | All Rights Reserved | 2023