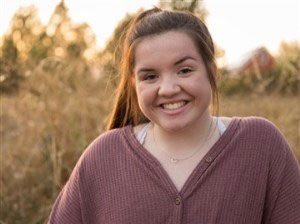 Gordon Faber Scholarship Recipient 2019
Kayla Rueber, a graduate from Century High School, is the 2019 recipient of the $1,500 Gordon Faber Scholarship for healthcare education. Jacqueline was selected through a competitive application and interview process from among finalists representing each of Hillsboro's public high schools.
Kayla is confident she will succeed in the nursing program at Linfield University because of her strong work ethic and determination. She wants to become a labor and delivery nurse and will ensure her moms get the best care as their little ones are born into the world. Helping others with good humor and compassion are two traits her friends and family value about Kayla.
As a scholar athlete, Kayla participated in Varsity Track and Field and Basketball. Her consistent high grades as well as her leadership in the Student Senate and the Health Sciences club earned Kayla the prominent recognition in the National Honors Society. Her work experience has focused on caring for others and includes a job shadow position with Kaiser Permanente in the surgical department.
The Gordon Faber Scholarship was established in 2001 in recognition of former Hillsboro Mayor Gordon Faber's service to the community. The scholarship fund and program is managed by HCF that supports organizations and programs to enhance the quality of life in greater Hillsboro.
© Hillsboro Community Foundation | All Rights Reserved | 2023