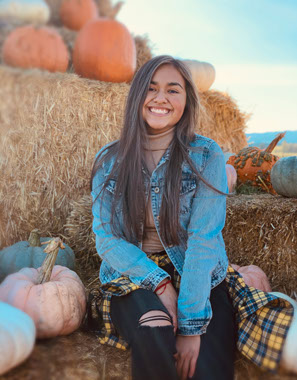 Gordon Faber Scholarship Recipient 2020
Jacqueline Rojas Roman, a graduate from Hillsboro High School, is the 2020 recipient of the $1,500 Gordon Faber Scholarship for healthcare education. Jacqueline was selected through a competitive application and interview process from among finalists representing each of Hillsboro's public high schools. She will attend Portland Community College and plans to pursue a degree in nursing.
Jacqueline's qualifications go far beyond her GPA and consistent academic honors. She was an active volunteer in high school activities and the broader community. As a member and Vice President of Movimiento Estudiantil Chicano de Aztlán (MEChA), she worked to promote her culture, history, and values. She managed concession stands for both baseball and basketball programs, was a member of Minds Matter, Medical Academy, TRIO Upward Bound and AVID (Advancement Via Individual Determination), and served as a peer mentor and math tutor. Outside of school, Jaqueline volunteered for the City's OUTPOST program for underserved youth as well as Tuality Healthcare and Oregon Health Sciences University Hospitals. She also earned college credits in summer programs at University of Michigan and Johns Hopkins University.
As Jacqueline reflects on when she became committed to a career in healthcare, she shares a memory of compassionate care with a patient and how her gestures and communication transformed the women's healing and wellbeing. That is when she decided healthcare was her career path.
The Gordon Faber Scholarship was established in 2001 in recognition of former Hillsboro Mayor Gordon Faber's service to the community. The scholarship fund and program is managed by HCF that supports organizations and programs to enhance the quality of life in greater Hillsboro.
© Hillsboro Community Foundation | All Rights Reserved | 2023