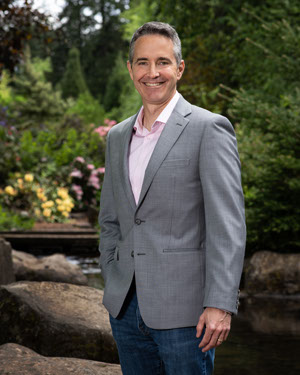 Brad Smith
Brad is the General Manager for Meersburg Properties the property management arm of Windsor Properties, Ltd. He is a board member of the Greater Hillsboro Chamber of Commerce where he serves as the chair of the Small Business and Entrepreneur Council, and is active with the Public Policy Committee.
Brad was born in Hillsboro, and other than his time at Oregon State University has lived in the Hillsboro area. He has a strong sense of community due to growing up and working with his father in his local real estate development business, and his mother being a longtime teacher in the Hillsboro School District.
Brad joined the board of the Hillsboro Community Foundation to give back to the Hillsboro Community and further the work of his predecessors in making Hillsboro a great place to live and work. He sees his role on the board as magnifying the voice and work of the Hillsboro Community foundation with the next generation of Hillsboro residents.
Brad is married to Kimberly Smith and together they are raising their two boys Lane and Hank. Brad loves to be active playing basketball or running in Hillsboro neighborhoods or the country roads surrounding the community. If you see him on a run feel free to stop him and ask what is happening in the community.
© Hillsboro Community Foundation | All Rights Reserved | 2023