It takes each of us to make
a difference for all of us.
-- JACKIE MUTHESON --
Baker Family/Baker Rock Resources – Supports charitable programs to advance education and social welfare, environmental research and protection, arts and humanities, and health and human services.
Baker Family / Baker Rock Resources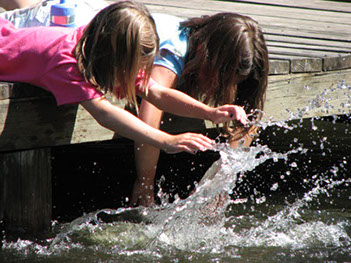 Bernie Kuehn Scholarship for Music Education
Hillsboro Community Relief Fund - Provides critical real-time infusions of money necessary to address urgent and pressing welfare needs caused by community crisis. Currently HCF is raising funds to assist our neighbors who have been displaced by the New Year's Day Fires in downtown Hillsboro, while also continuing to support ongoing Pandemic Relief.
Hillsboro Community Fire Relief
Hillsboro Community Pandemic Relief
Cornerstone – Supports the work of the Hillsboro Community Foundation to enhance the quality of life in Hillsboro. Donations of any size are welcome and will help shape the future of our community.
Gordon Faber Scholarship for Health Education
Grant T. Johnson Memorial Grants Program – Supports arts and culture organizations to memorialize Grant T. Johnson's service and contributions to enhancing the quality of life in Hillsboro through community building and passionate promotion and support of arts and culture.
Grant T. Johnson Memorial Grants Program
Living Legacy Endowment – Supports the Hillsboro Community Senior Center's life enrichment programs that promote community involvement, peer to peer and intergenerational connections, and lifelong learning for Hillsboro's older adults.
Hillsboro Arts and Culture Endowment
Hillsboro Plays Together - The campaign for our first fully inclusive playground. Fully fenced, and part of an 11-acre park situated next to the Hidden Creek Community Center, the inclusive design allows for creative play experiences that meet a variety of physical, cognitive, and sensory needs in our most centrally located park.
Hillsboro Plays Together Fund
Hillsboro Community Enhancement – Supports projects that improve and beautify our parks, trails and open spaces, and expand and improve afterschool and recreational programs in order to make Hillsboro a more vibrant place to live, work & play.
Hillsboro Community Enhancement
Hillsboro Hops – Supports youth focused community programs including sports, education and culture.
Rice Museum of Rocks and Minerals Endowment – Supports the Museum's earth sciences education and outreach programs to show the connections between geology, mineralogy, and technology. Contributions of any amount benefit our ability to reach underserved populations in the Portland Metro area.
Rice Museum of Rocks
and Minerals Endowment
Shirley Huffman
Legacy fund
The Rosebay Fund – Supports efforts to enhance the natural environment and animal welfare in the greater Hillsboro area.
© Hillsboro Community Foundation | All Rights Reserved | 2023