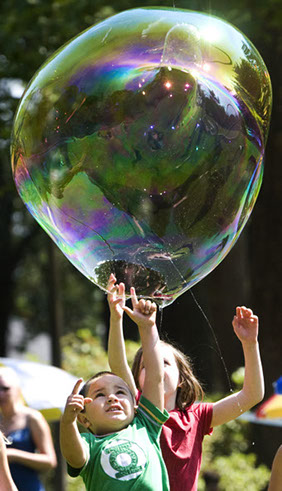 Hillsboro 2035 Community Plan
The Hillsboro 2035 Community Plan represents a shared vision for Hillsboro supported by a detailed action plan for working toward that collective vision.
Hillsboro 2035 Vision Statement: In 2035, Hillsboro is a diverse, sustainable city known for success in blending urban lifestyle, a world-class local economy, agricultural heritage and a welcoming, family-friendly community for an outstanding quality of life.
Hillsboro 2035 Focus Areas: Health, Wellness and Safety, Education and Community Involvement, Economy and Infrastructure, Livability and Recreation, and Environmental Sustainability.
HCF was asked to be a lead partner in helping to foster a culture of civic engagement, participation and volunteerism. Specifically, HCF will lead the effort to "Build philanthropic support and investment by connecting people with causes, engaging residents and youth in community-building, and celebrating community philanthropy."
Learn more about the Hillsboro 2035 Community Plan.
© Hillsboro Community Foundation | All Rights Reserved | 2023