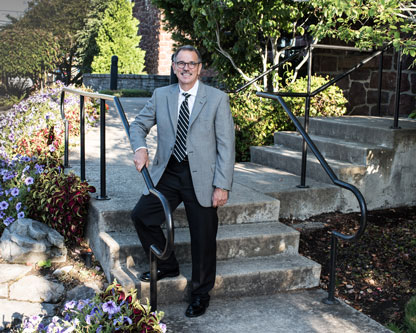 Rick at the Glenn & Viola Walters Cultural Arts Center
Rick Van Beveren
Rick is president of the Reedville Cafe and Reedville Catering companies in Hillsboro. He also develops, leases and manages commercial retail buildings in the vicinity of the Cafe. His family has been in business in Reedville since 1950.
Rick currently serves on the Hillsboro City Council, is past president of the Tri-Met board of directors, the Hillsboro Chamber of Commerce, the Vision Action Network of Washington County, and the Hillsboro Community Foundation. He has served on several other boards and task forces including the Portland Rose Festival Association, the Oregon International Air Show, and the Hillsboro 2020 Vision Task Force and Implementation Committee. In addition to his board and committee service, Rick has supported numerous Hillsboro charitable organizations and causes with in-kind food and beverage services.
For his professional and civic work, he has received several awards including the Robert R. Herb Leadership Award from the Hillsboro Chamber of Commerce, The Spirit Award from Community Action, and the Emma C. McKinney Award from the Hillsboro Chamber of Commerce.
Aside from his studies at the University of Notre Dame, Rick has lived in the Hillsboro area his entire life. He and his wife Cheryl strongly believe in investing time and energy in support of local projects.
© Hillsboro Community Foundation | All Rights Reserved | 2023